Do you remember the movie The Wizard of Oz? Do you remember how Dorothy goes back home to Kansas at the end of the movie? She clicked her heels together three times and said, "There's no place like home." 
It's a wonderful ending to a wonderful movie, and what Dorothy says is something a lot of us can relate to. For many of us, there really is no place like home. It's the place where we're together with our families, the place where we can rest and relax after a long day of work, the place that we can call ours. However, homes can very easily get messy, and when that happens, it can be hard to feel at home in a place where there's dirt, dust, and messes everywhere. This is especially true when you're living with a big group of people; you'll find there are times your house gets messier faster than you can catch up with it.
We all know a messy home is not a great place to be in. We also all know the opposite; a clean and orderly home is a wonderful place to be in. There's this amazing feeling one gets when the place they live in is neat, well-kept, and organized. Especially now that nearly everyone is working or studying at home, a clean and neat home can have a great impact on an individual's productivity.
You'll find your kids can get much more schoolwork done when they're in an organized learning environment, even if that learning environment is just their living room. You'll also find that you can get a lot of work done if you're working from home. Sure, your office may just be the desk in your bedroom or the table in your dining room, but many people find themselves much more in the mood to work when they're in a clean working environment rather than a messy one.
It's obvious: a clean home is one of the most important things an individual can have. Here are our top 4 reasons why we believe in the importance of a clean home:

1. Your home is your safe haven.
Before the pandemic, homes were usually where people rested and resided after a long day at the office. If you're still working at the office during these times, your home may still be this place. All the same, homes are meant to be safe havens, where people can rest and relax, and feel safest and most secured.
Because of that, it's important we keep our homes clean. It's hard to feel rested and relaxed when you're surrounded by messes everywhere, and you're stressed out over having to clean them in the near future. Dirt, dust, and debris also make it easy for people residing in a home to get sick, and a safe haven is not supposed to be a place where you're worried about getting sick.
2. Your home is where you get work done.
Chances are, like many people in this pandemic, you've started working from home. Maybe you've always been working from home. Either way, one thing is clear: for now until who knows when, your home is your office, the place where you get your work done.
Because of that, you want to make sure this place is an exemplary place to work in. It's nearly impossible to get anything done when you're working in a place that's insanely unorganized. When you've got a neat and well-kept home, you're doing yourself a favor by making it a favorable place for you to work in.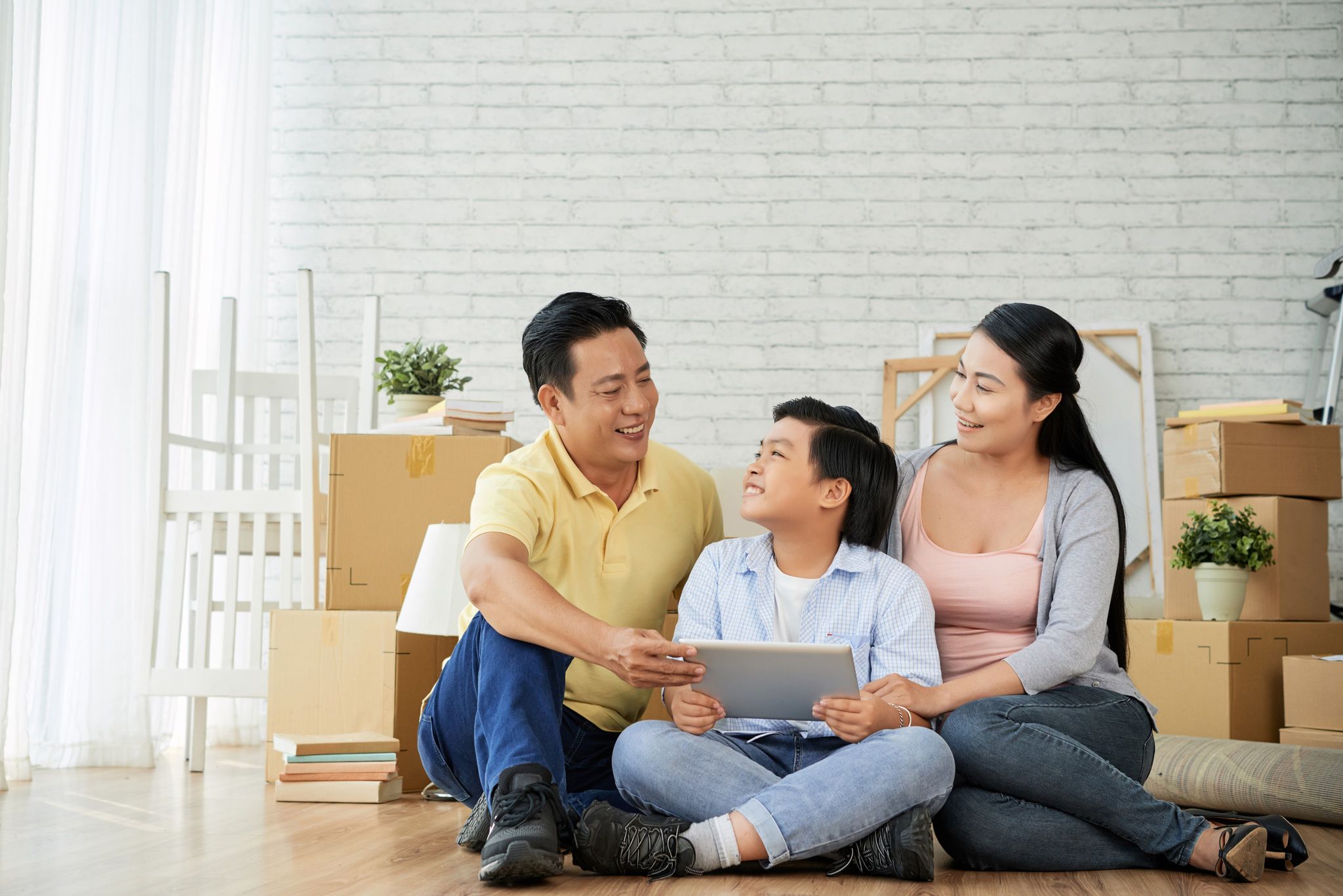 3. Your home is where your family is.
Unless you're living alone, it's not just you living in your home. Your spouse, your kids, and your pets live there as well. You care about your loved ones, so it only makes sense you want them to live in a place that they'll be proud to call home.
And just like you, your kids are also doing their work at home. Remote learning can be tough, and having a clean home makes it much easier for your kids to learn, attend classes, and do their homework.
4. Your home is where you are.
This is your home. This is the place you can call yours. You deserve a clean home. You deserve to wake up in a place you love waking up in. It's a much greater feeling to wake up in a home that's warm and inviting to look at and be in.
Homes have plenty of rooms, though, and each room is a challenge of their own. How do you keep your home clean when keeping it clean can be such a heavy task? Lucky for you, we've got just the product for you: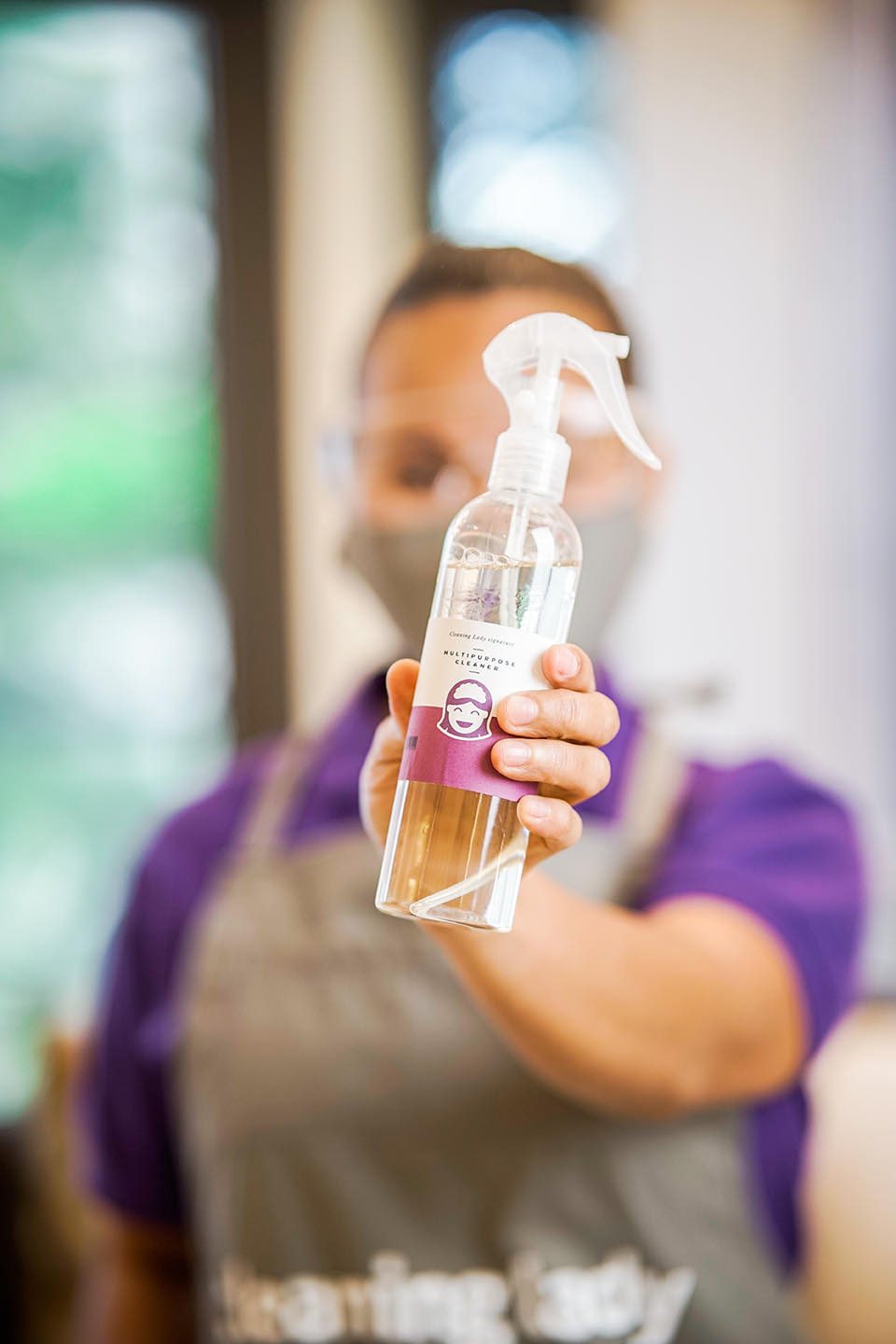 Cleaning Lady's All-Purpose Cleaner
An all-purpose cleaner is one of the most essential cleaning items you need for your home. Spills, messes, and accidents can happen anywhere and you can't always predict when they're going to happen. When that occurs, you're going to want to have a cleaning spray that can handle nearly anything.
Cleaning Lady's All-Purpose Cleaner removes the most stubborn of grease, dirt, and grime on any surface, leaving these clean, neat, and spot-free. Our cleaner removes dirt, dust, debris, crumbs, and germs from all surfaces and objects, getting anything you need looking fresh and tidy and leaving no residue behind. Because they're safe to use on a wide variety of surfaces, all-purpose cleaners are an absolute necessity to have in your cleaning supplies. No cleaning supply is complete without it, and if you're looking for the best, our all-purpose cleaner might just be the right fit for you.