The COVID-19 pandemic has changed a lot about how we work, when we work, and most importantly, where we work. A lot of us have said goodbye to the office setting and opted for working from home instead, where we're safe inside and free of contact from people outside of our immediate household.
However, it can be hard to make the transition to working from home, especially when you're so used to working in an office. Your home is supposed to be the place you relax and rest in when you're done with work, not the place you actually do work in. Thankfully, with the following tips, you'll be able to work from home while still achieving the same productivity you would at an office — and possibly even more.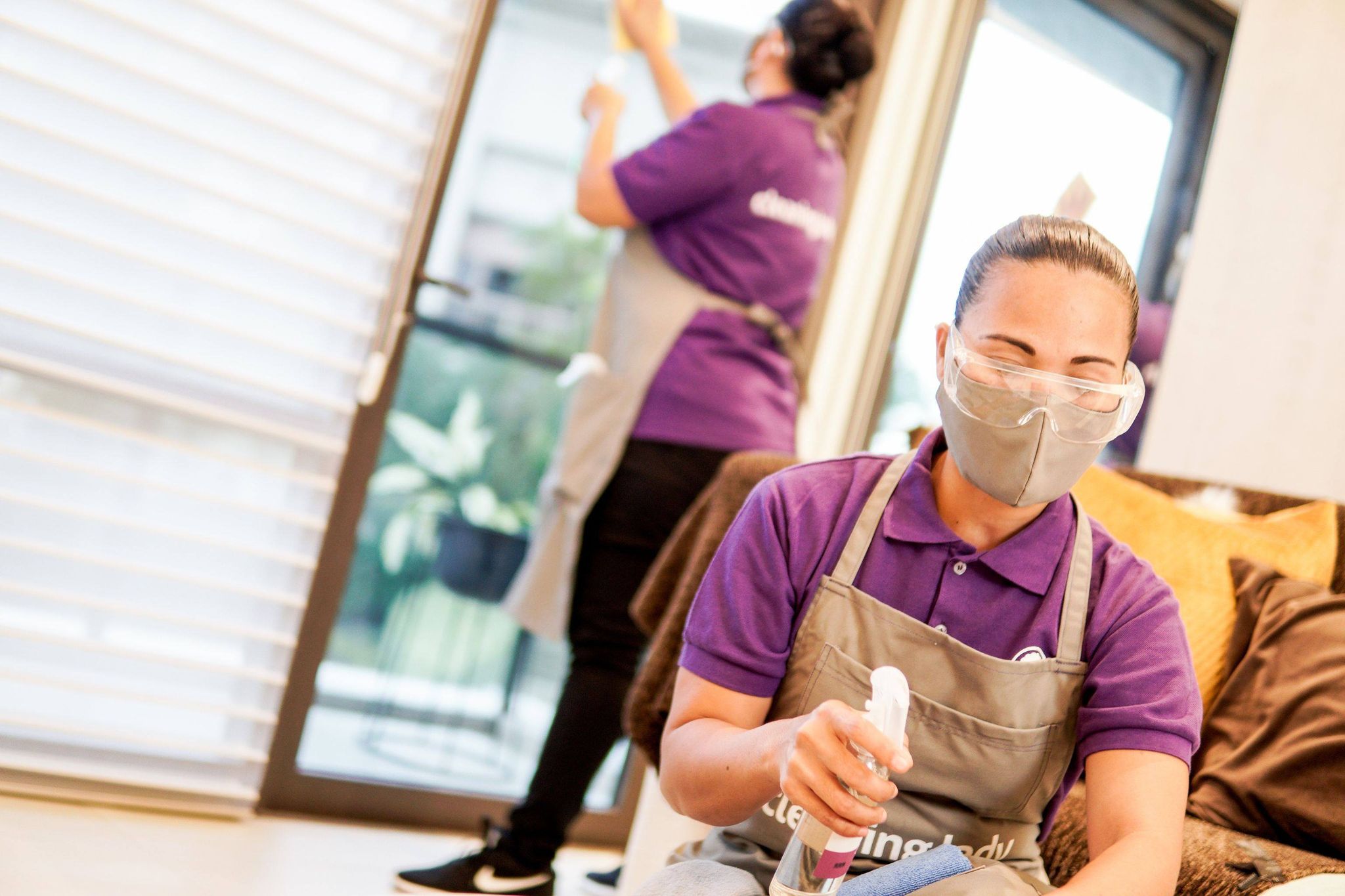 1. Set up space specifically dedicated to working.
This need not be an entire room designed like an office, but at the very least, you should have a desk and a chair meant for just working. It can be tempting to work on your couch or your bed, but you might find yourself slacking off because of how you associate these spaces with activities like sleeping and resting. When you dedicate a space specifically for working, you'll remember that whenever you're there, you're meant to be working and nothing else.
For this space, we recommend a desk big enough to fit your needs like your laptop or desktop, an easily accessible outlet for powering and charging, a fan to keep yourself cool, and a comfortable chair that gives you proper back support and keeps you from slouching. How you personalize it is up to you, but remember that this space is where you'll be working in every workday. Customize this space so it fits your daily needs. Don't forget that this space has to look good for video calls and meetings.
And as much as possible, keep this space distraction-free. Don't set it near the TV where you'll be tempted to catch up on favorite Netflix shows or play one more level of your new video game. If your distractions are online, we recommend downloading apps like Blocksite that allow you to only visit certain websites during specific times of the day. Make it hard for yourself to slack off when you're working from home.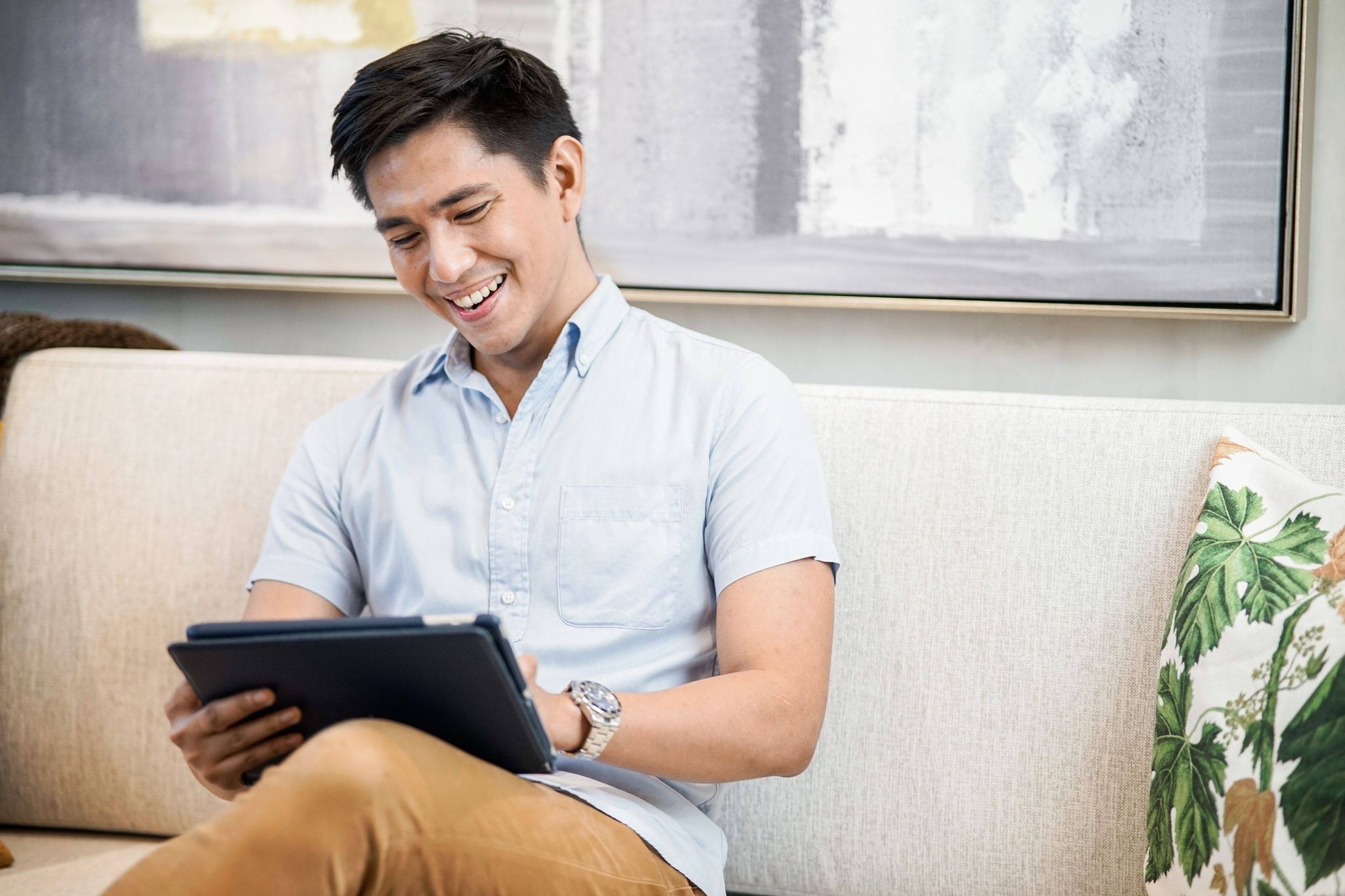 2. Keep everything organized and within easy reach.
Now that you have a space dedicated to working, you'll want this space to be clean, tidy, and organized, with everything you need easily reachable and accessible. Studies have shown that human beings work at their best when they're in a neat and well-kept environment, which is what you'll want your workspace to be like if you want your productivity to stay high when you're working from home. After all, the last thing you want is to not get paid on payday because you can't find the flash drive containing your tasks for the week.
Buy pen holders with dividers in them so you can easily separate the black pens from the red pens, the whiteboard markers from the permanent markers, and the pencils from the erasers. Buy sticky notes so you'll always have somewhere to note things down should the time pop up. Set aside time at least every week to reorganize your space so that it maintains an orderly and convenient place for you to work in.
3. Invest in the best equipment you can afford.
Perhaps your office came equipped with the best desktops, the highest-quality webcams, and even surround sound headphones so you could listen to music while working on the week's financial statements. Unfortunately for you now, you're stuck at home where none of those things are available. You'll find working much more tedious when you have low-quality equipment, so as much as possible, invest in high-quality equipment — as much as your budget will allow.
A circle of trust is a circle of people you trust are keeping themselves safe and maintaining good COVID habits during the pandemic. Without an accurate COVID rapid test yet, you'll have to ensure that the people in this circle are people you can truly trust and don't have lifestyles that pose them at risk of having the virus. This could include people like immediate family members and close friends you know are mostly staying indoors and quarantining.
Your technological needs will differ based on your job and your tasks, but here are all the basics you should cover:
Strong internet connection – This is probably the most important tool you'll need when you're working from home. If you're deciding which technological need to focus the most on, focus on this one. Reliable internet connection is a must when working from home because nobody likes it when they've got a meeting scheduled or a deadline to meet and their internet just isn't cooperating.
Desktop or laptop – You probably already have one, but if you don't because your office came equipped with one, you'll want to invest in a fast and well-built desktop or laptop for your work. How high-quality your desktop or laptop needs to be largely depends on the type of work you do, but at the very least, invest in one you know will last you a long time.
Webcam, headset, and microphone – Now that we're all social distancing, audio and video calls and meetings are the way to converse, and cheap webcams, headsets, and microphones just won't cut it. People want to see you clearly and hear your voice loud and clear when they're discussing important work matters with you. It's a good idea to invest in a webcam, headphone, and microphone set that's well-built and records your voice without much reverb or lag.
Printer and scanner – Not all jobs will require this one, but if you deal with a lot of documents in your work, you may want to invest in one. It's much easier to edit large blocks of text when they're printed on a bond paper instead of when they're on a screen. Not to mention, scanners scan documents much clearer than phone scanner apps do.
Chargers – All of your gadgets are effectively useless if you don't have something to charge them with. Invest in chargers that fit the needs of your gadgets and then spare ones in case they get broken. The last thing you need is to be unable to send an important file because your phone decided to stop working that very day.
4. Consider hiring a cleaning service.
Now that you're at home almost 24/7, messes can pile up much faster than you'd like. And because work hasn't stopped but only relocated, you don't have the luxury of setting aside even more time to clean your home on top of all the things you have to do. So why not delegate the task instead and hire a cleaning service?
Cleaning Lady's got you covered. Because we're professionals in cleaning, we know exactly what your home needs to be at its cleanest and most organized. You can focus on your work — we'll take care of it. Now that your home is your workspace, you'll want the tidiest and most well-kept workspace possible. We'll give you exactly that. We guarantee it.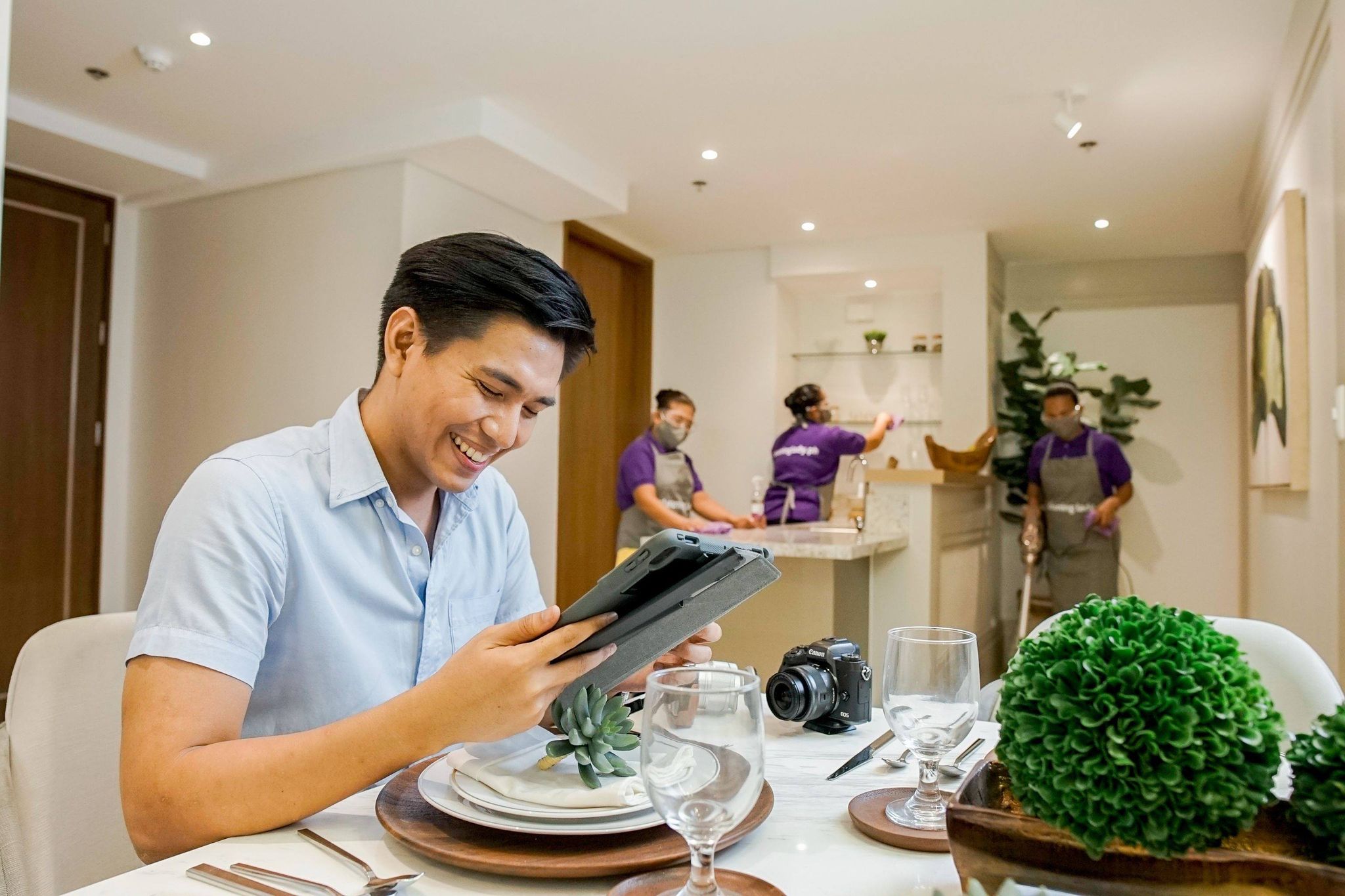 CONCLUSION
The transition from working in an office to working from home can be a tough one, but it isn't impossible. With these tips, you'll be able to transform your home into the best place possible for you to work in. But now that your home is work from home ready, are YOU work from home ready? Read our article, 6 Best Tips for When You Start Working From Home, to find out how you can adjust your lifestyle to be at your most productive when you're suddenly working from home.