Nearly a year ago, you were enjoying quality time with yourself or with your significant other while the kids were off solving Math problems or memorizing the periodic table of elements at school. Now, your kids are at home 24/7 and your home, which used to be the place your kids rested in after a long day of classes, is now the place your kids are having classes in.
You obviously want your kids to have the best learning environment, but that can be hard when you didn't exactly have online classes in mind when you bought your house. Still, with a little dedication and elbow grease, there are plenty of ways to make any living space a viable learning environment for your kids no matter what their age.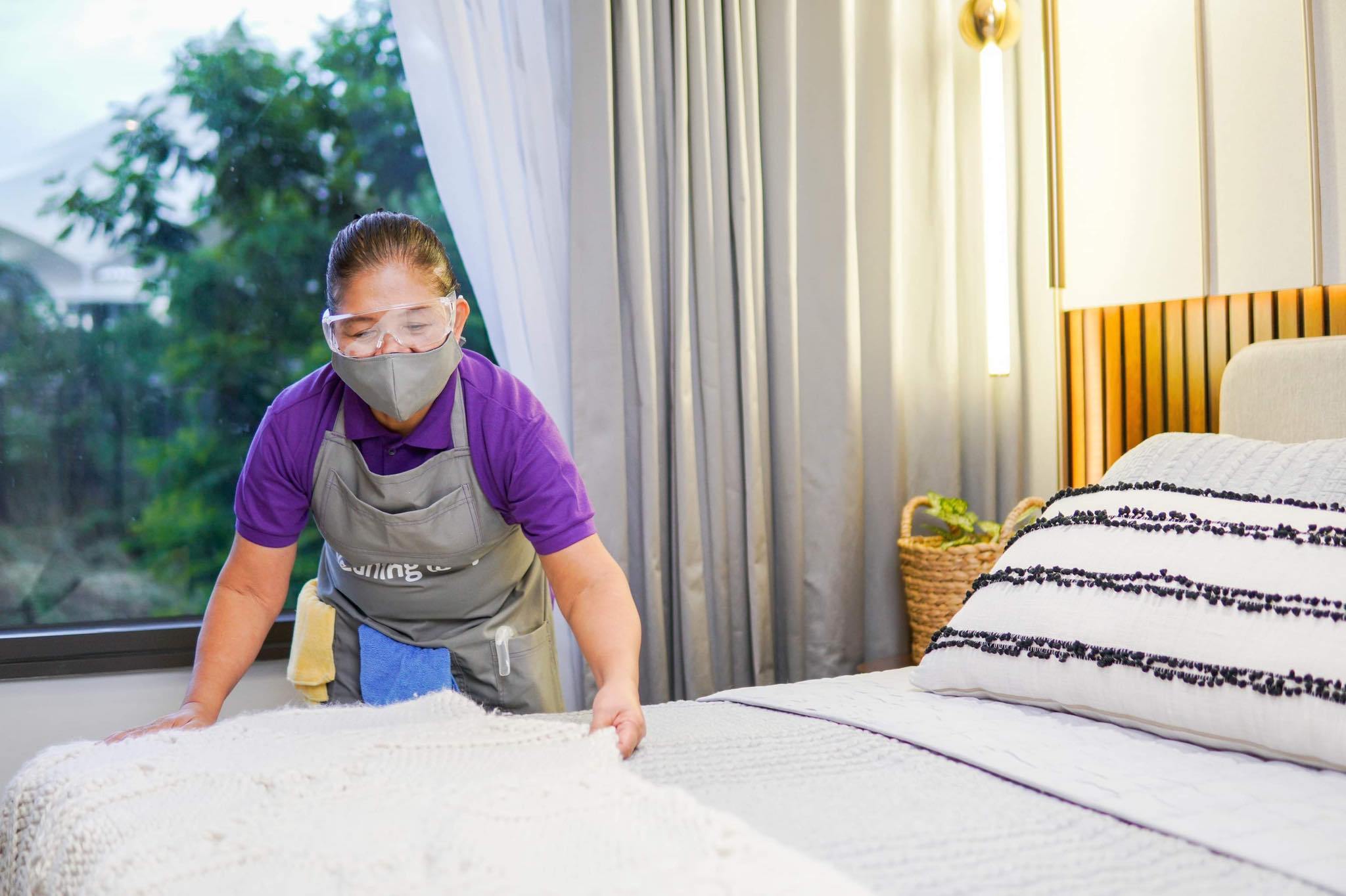 SET UP A ROOM SPECIFICALLY FOR CLASSES
When it comes to online classes, the classroom is wherever you are or wherever your kids are. Nobody likes a disorganized classroom. More importantly, nobody likes a noisy and rowdy one, and it can be extremely distracting for your kids if they're having classes while other members of the family are right next to them watching TV, playing music on their phones, or having loud conversations.
To avoid this, the best thing you can do is to set up a room specifically for online classes. If you don't have a spare room in your house, you can use a specific corner of the living room or your kids' bedrooms instead. Anything will do as long as everyone in the house is aware that when they enter that specific zone, they need to be quiet. This zone is specifically for school purposes, and if someone is in there, it means they're attending online classes, studying, or doing homework.
Setting up a specific "study zone" in your home can also help your kids focus more on their schoolwork. If they do their schoolwork on their beds, for example, they may be tempted to fall asleep or lay down and play games on their phones because this is what they usually do when they're on their beds. When you have a desk and a chair that is specifically used for school purposes, it can help kids remember that when they're on it, they need to be doing schoolwork and nothing else.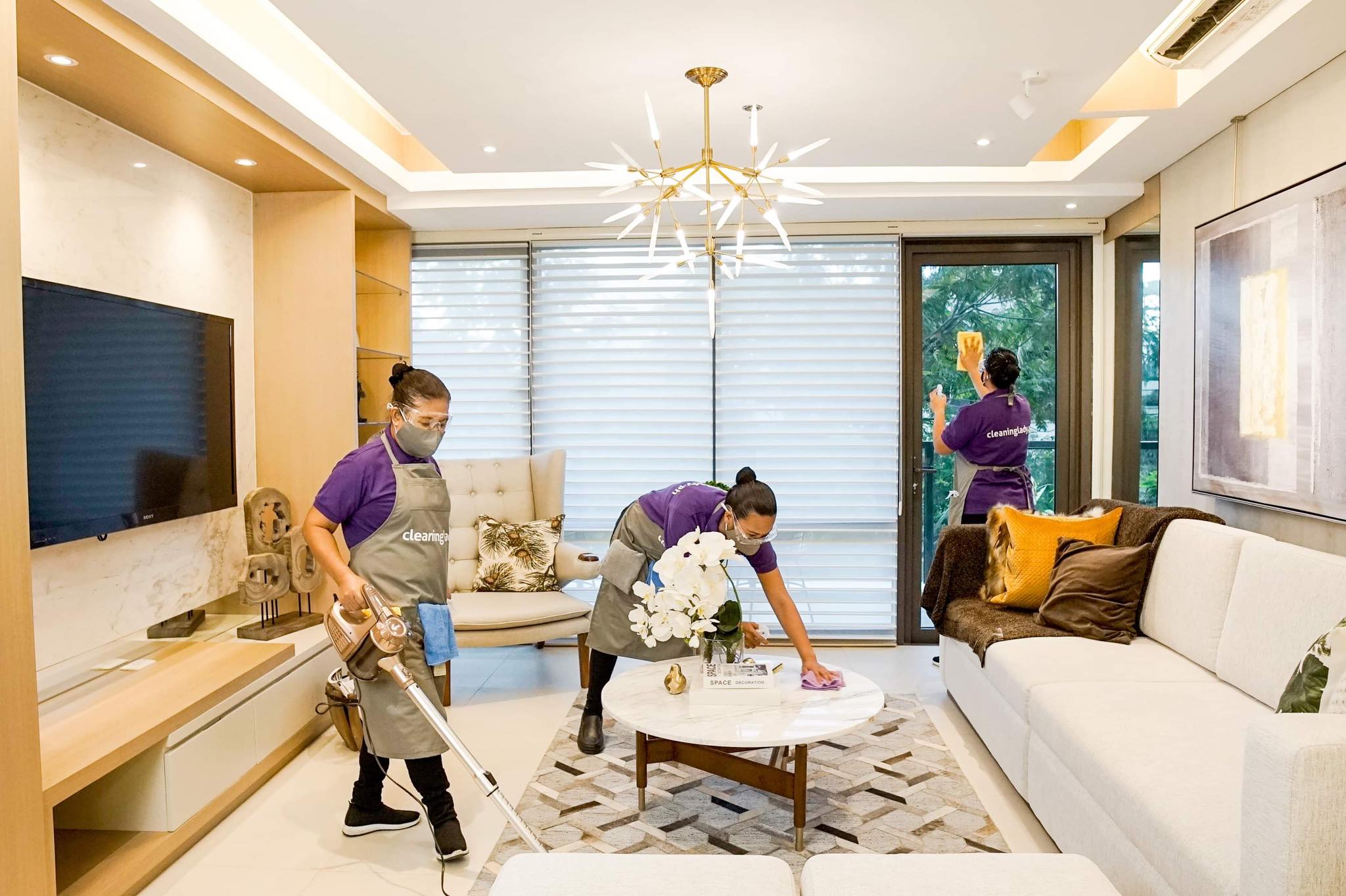 MAKE SURE YOUR GADGETS ARE READY
Online classes are primarily done through Zoom, Google Meet, Microsoft Teams, and other online video conference applications, so your gadgets have to be ready to accommodate video and audio calls. If you and your kids are using a laptop, it probably already comes with a built-in webcam, but if it doesn't or you're using a desktop, you should definitely buy a webcam as soon as possible.
Don't forget earphones or headphones with microphones that your kids will need in order to respond to their teachers. We also recommend investing in a computer table so you have a table specifically designed to hold a laptop conveniently along with its other technological needs.
It's also a smart idea to make sure your kids have at least two gadgets they can use for school purposes. If one kid is using the laptop for online classes, for instance, but another kid also has an online class scheduled at that time, they can easily use their phone or the family tablet to attend to it.
While your older kids probably do all their homework online, your younger kids will still find it easier to do homework if it's printed out. For this reason, we recommend buying a printer, especially one with a scanner. Taking pictures of homework to submit to the teacher can be frustrating when the lighting isn't cooperating and there are shadows everywhere, so having a scanner does away with that problem immediately.
Finally, don't forget to have an outlet nearby and multiple chargers! It can be the worst thing when the laptop or tablet suddenly sends you a low battery alert and you can't seem to find the right charger or a place to plug in your charger. We recommend buying an extension wire with multiple sockets so you never have to worry about not being able to charge.
KEEP ALL THE SCHOOL STUFF IN ONE PLACE
When your kids were going to school, all their school supplies were in a stroller or a backpack, so they also knew where something was when they needed it. Now that they're studying at home, however, the last thing you want is for them to be running up and down the stairs because they left their notebooks or folders in their bedroom.
When all their school supplies are safely secured in one place, be it an envelope, a box, or simply the corner of the study table, it's easier for them to find something when they need it. If they need to write something down, all they need to do is reach for their envelope or box and their pens and index cards are right there.
You'll also want to keep this organized so it isn't just a jumbled up mess of school supplies. Keep all the black pens in one pencil case and all the color materials in another case. Use rubber bands to keep index cards together and a magazine holder to hold all your kids' textbooks. Organize the school supplies in a way that your kids instantly know where to look first when they're looking for something specific.
Most importantly, always make sure you have more than enough school supplies. We emphasize more than enough because anything could happen. Your kids could run out of paper, break their sharpeners, or lose a specific color in their crayon box. When that happens, they won't have a seatmate they can borrow school supplies from. It's always best to have at least one extra item of every school supply just in case anything happens.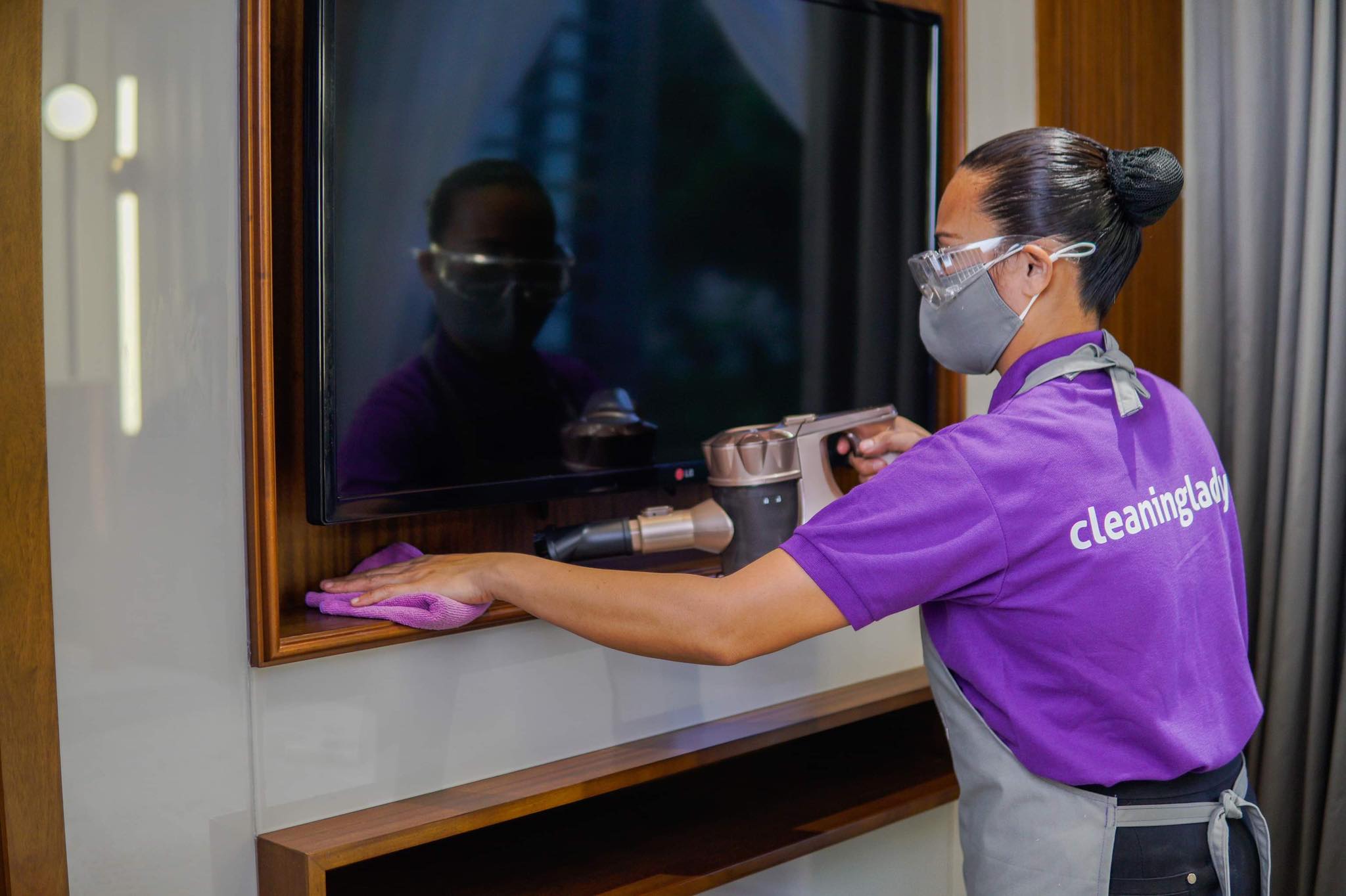 KEEP YOUR HOME CLEAN
Nobody works well in a messy environment. They can cause your kids to slack off, be disorganized, or not do their schoolwork at all. Studies have shown that people do their best work when they're in tidy environments. Set aside a schedule at least twice a week to sweep the floors, dust the furniture, wipe the tables, and organize the items to ensure your study zone stays tidy, neat, and organized.
However, you're probably extremely busy and don't have the time to do this, especially when your to-do list has grown significantly longer because of the pandemic. So why not delegate the task and hire a cleaning service instead? If you're within Metro Manila and now recently in La Union, Cleaning Lady's got you covered. We're professionals at cleaning so we know exactly what to do in order to ensure your kids get the best learning environment.
Online classes aren't going away anytime soon. Your kids deserve the best learning environment.
SCHOOL SUPPLIES CHECKLIST
If you're having trouble remembering all this, we've got a checklist ready for you. Here are all the essentials you'll need for online classes:
Laptop or desktop
Computer table
Headphones
Webcam
Phone
Tablet
Chargers
Printer
Scanner
Extension wire
Envelope
Box
Magazine holder
Planner or Calendar
Pen holder
Pencil case
Pens
Pencils
Sharpeners
Coloring materials
Markers
Highlighters
Notebooks
Notepad
Calculator
Sticky notes
Index cards