Now that the pandemic has changed the way we interact with each other, plenty of companies have opted for remote work for their employees. While the idea of waking up to where you work is exciting for some and dreadful for others, the transition from working in an office to working from home can still be a heavy one.
Luckily, there are plenty of pro tips and tricks to ensure you're still at your most productive even when you're working from home. Here are our 7 best tips to prepare yourself for when you start working from home: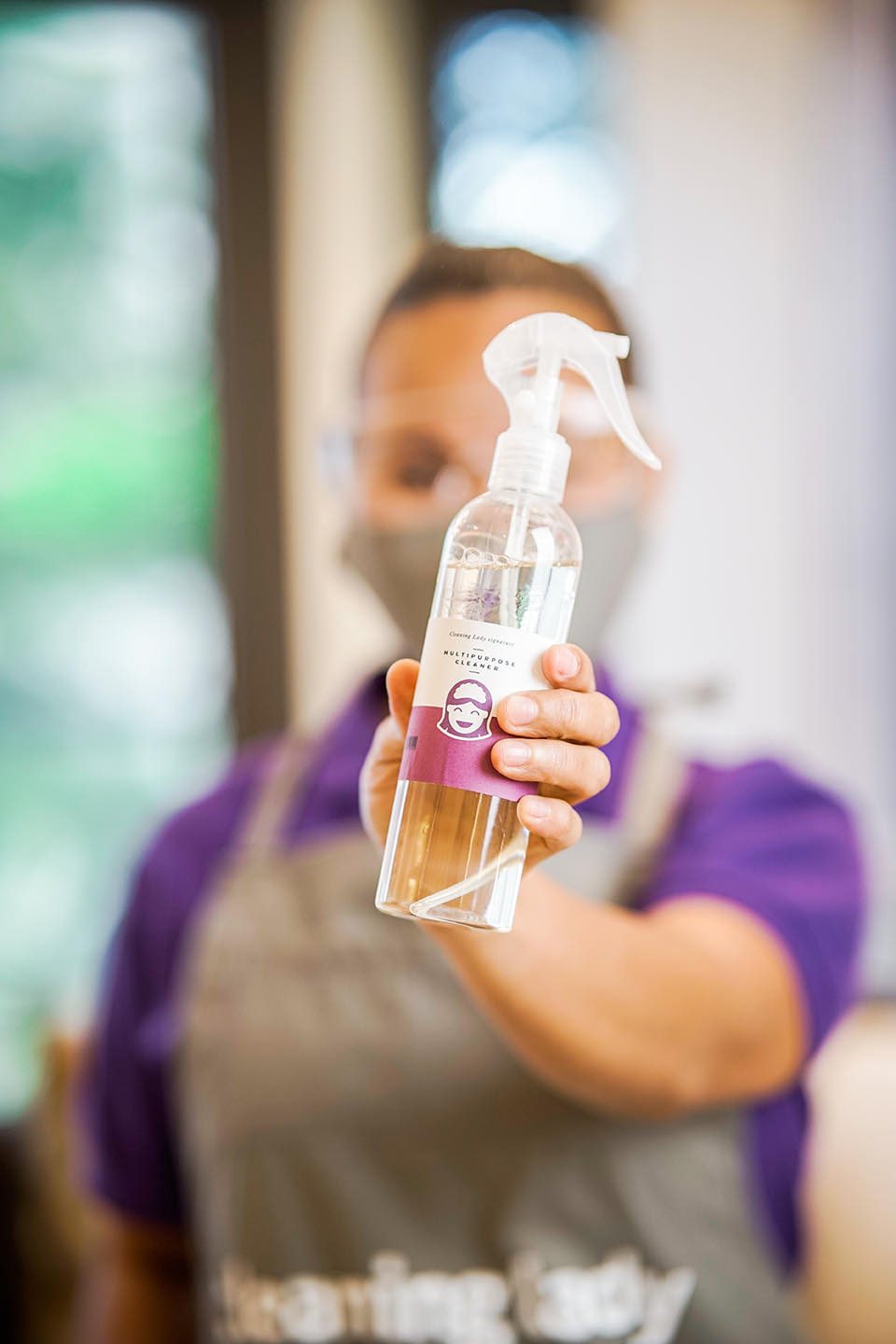 1. Prepare your home for working from home.
Now that you're going to be at home most of the time, you need to ensure your home is the best working environment for you specifically. There are numerous ways to adjust your home to your work advantage. Read our article, How to Prepare Your Home for When You Start Working From Home, for the best tips on how to turn your home into the best possible workspace for you to work in.
Our best advice is that you keep your home tidy, neat, and well-organized. If you don't have the time to do so, consider hiring a cleaning service instead. Studies have shown that most people work better in clean and well-kept environments, and when you're busy but you still want the best environment for your work, cleaning services are your best friend.
2. Set regular work hours for yourself.
It can be easy to lose track of time when you're in the same place the whole day, day after day after day. If you find it hard to manage your time when working from home, why not break up the day instead and plan out based on those divisions?
For instance, if you work better during afternoons, divide the day into three sections — morning, afternoon, and evening — and do every chore you need during the mornings and focus on your work during the afternoons. Get creative with the way you segregate your tasks, as long as it best suits you and your work needs.
The most important thing is that you establish a routine and stick to it. When there is a time of the day you're meant to be doing work, you'll know that when the clock strikes that time, you need to be facing your PC and doing your work. And if you don't have a clock in your home, set up alarms on your phone, so whenever they go off you'll know you need to be working.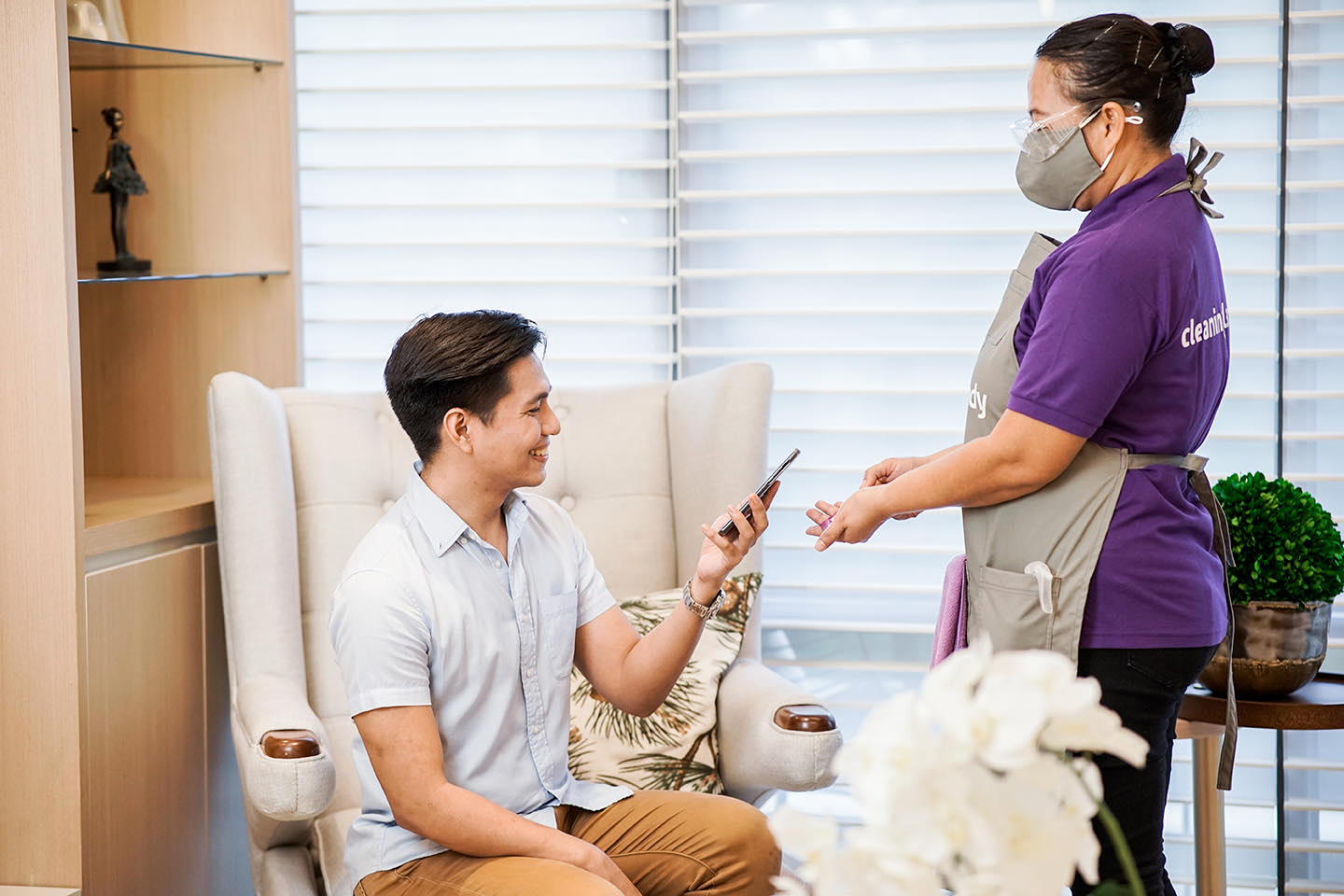 3. Set work hour rules with the people in your space.
If you're living alone, this advice probably doesn't apply to you, but if you're living with roommates, family, or anyone else, you might find it hard to find the privacy you need for when you're working. It's important that they understand that when you're working, you need to be left alone.
Because of that, you need to set up clear rules and boundaries with them. Inform them of your work hours and when you'd rather not be disturbed. Tell them if you need them to be quiet when you have meetings and calls. Let them know if you don't want them to touch your work items. As long as you make it clear what your needs are for when you're working from home, interruptions from people living in your household shouldn't be a problem.
4. Tune in to something when you're working.
Working from home can get boring at times especially when the work you do isn't all that exciting, and it's not like you can read a book or watch a movie while you're doing your work.
Thankfully, there is entertainment that doesn't require your full attention, and since you're living alone you don't even need earphones for them. When you're bored with your work and need something to boost you up, feel free to play that rocking playlist on Spotify or YouTube Music.
If you're not the music type, an audiobook or podcast may be what you need to keep moving. There are plenty of great podcasts out there you can listen to for free that tackle multiple interesting topics like fun facts, politics, or interviews.
While audiobooks aren't for free, they're great investments especially for when you're working. In real life, you may be typing boring documents, but in your head, you're witnessing the epic battle between the heroic knight and the evil dragon.
However, some people tend to work better in silence. Some people prefer to listen to ambient music or ASMR. At the end of the day, it all depends on you and what works best in order to increase your productivity.
5. Utilize productivity apps to plan out your work ahead of time.
It's insane how many productivity apps are out there to help you with your organizing needs. There are apps for budgeting your money, for logging in your expenses, for creating to-do lists, for sharing tasks with other project members, and for planning out your week. We recommend you read our article, The Best Free Apps to Increase Your Productivity Every Day, to find out which apps are best for you.
Whichever app you use, the important thing here is that you're planning your work ahead of time. Time needs to be spent planning your work before you do it. After all, as Abraham Lincoln said, "If I had eight hours to chop down a tree, I'd spend six sharpening my axe."
6. Don't be too hard on yourself.
You're going to mess up at one point when you're working from home. In fact, you're going to mess up multiple times, we guarantee it. You're going to accidentally delete an important file or forget to log in your completed tasks or break your charger late at night and not have an extra one.
Whichever way you mess up, you have to remember to take a breath. This is a new working situation for you and you're not always going to get everything right. Go easy on yourself when you make mistakes especially when they're ones you wouldn't have done in an office.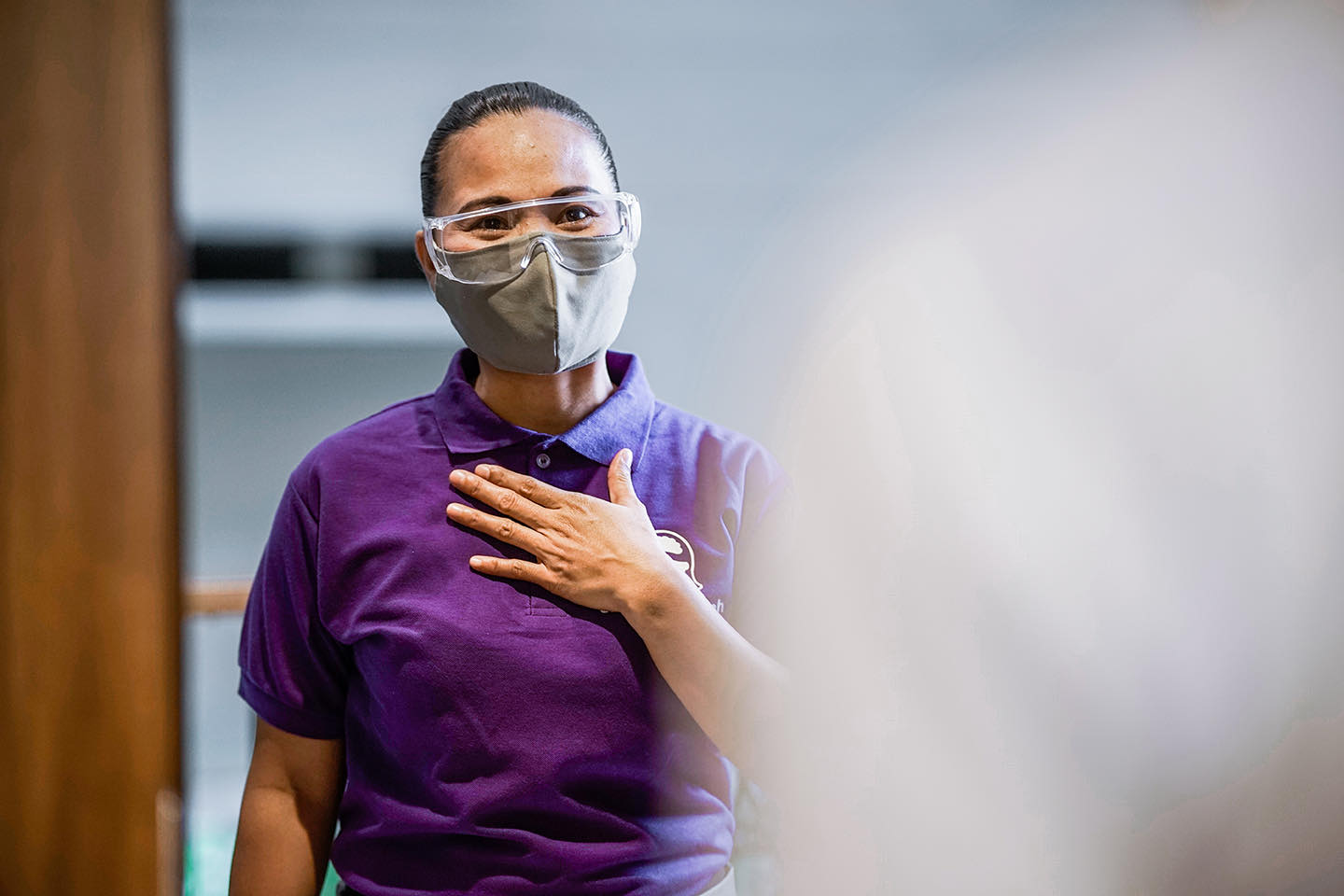 FINAL THOUGHTS
The transition from working in an office to working from home can be a daunting one, but it doesn't have to be impossible. As long as you make adjustments to your home, your schedule, your workflow, and your productivity tools, you should be able to easily transition to your new way of working. It won't always be perfect and you'll sometimes make mistakes, and when that happens, it's necessary you remain kind and understanding to yourself. The important thing is that you're trying your best, especially during this pandemic.