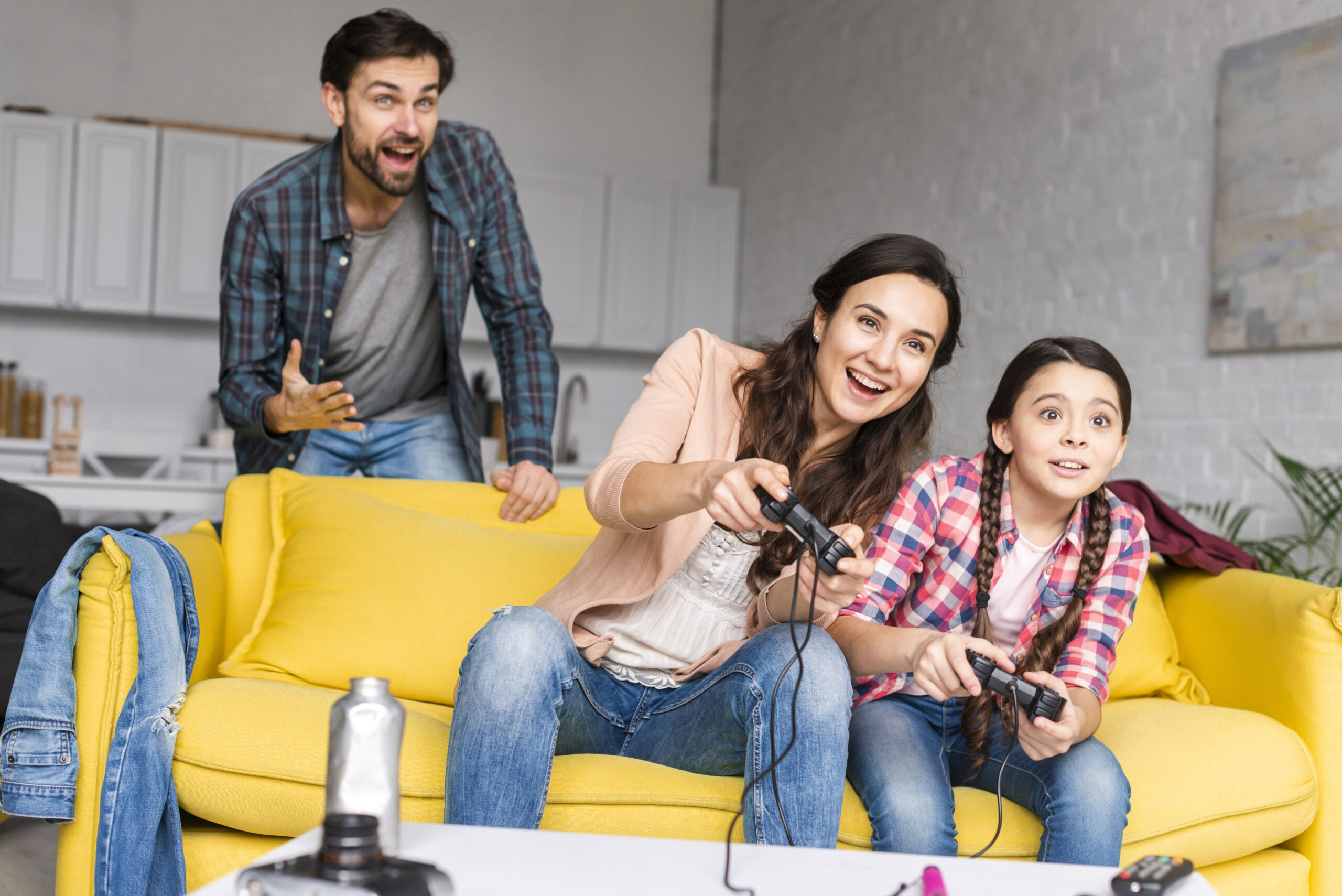 In our previous article, we wrote about our favorite board games to play with our family: 5 Best Board Games For Family Game Night. Now, we're writing about our favorite video games. Specifically, we're writing about our favorite local multiplayer games that require no other console than your PC.
Not every family has a PS4 or an XBOX just laying around, and during times of pandemic, those consoles can be hard to afford. However, nearly every family has a PC, and if you've got an HDMI cord, you can easily connect your laptop to your TV and screen video games there. All you need are Bluetooth controllers and you're ready for family game night!
These games can all be bought on Steam and will entertain everyone in your family, even the ones that aren't huge gamers. Here are our top 5 PC games for family game night:
Jackbox Party Pack
The Jackbox Party Pack games are a collection of games that are designed to bring fun to any boring night. With 7 party packs and 35 games (as of March 2021), there is a Jackbox Party Pack game for everyone, no matter who they are. Each party pack comes with 5 games, and most of them support up to 8 players – and the best part?
These games don't require any controllers, just your phones! (Although you may want at least one controller to switch between games much easier.) The Jackbox games are the ultimate party games and each pack has at least one game you'll adore and want to keep playing over and over again.
We think the latest Jackbox Party Pack 7 is, so far, the best one since it comes with Quiplash 3, The Devils and the Details, and Blather 'Round. However, we think ANY party pack is worth your time, and you'll have a ton of fun with your family playing these silly, funny, and most importantly, memorable games.
Heave Ho
Do you want to spend the night laughing so hard with your family all of you are in tears? If so, Heave Ho is the game for you. The game comes with a simple premise: four of you are rock creatures, working together to all make it to the finish line. Sounds easy enough, right?
The actual game, however, is anything but. Heave Ho is an absolute riot and you'll find yourself gasping for breath as you laugh at your team failing miserably to reach the next platform yet again. Don't be surprised if it takes you a near hour to finish one level, half because the level was difficult, and half because you spent half of the level laughing.
Truly a delight, Heave Ho isn't one to miss. It may be simple in design and gameplay, but its experience is one you'll greatly enjoy having.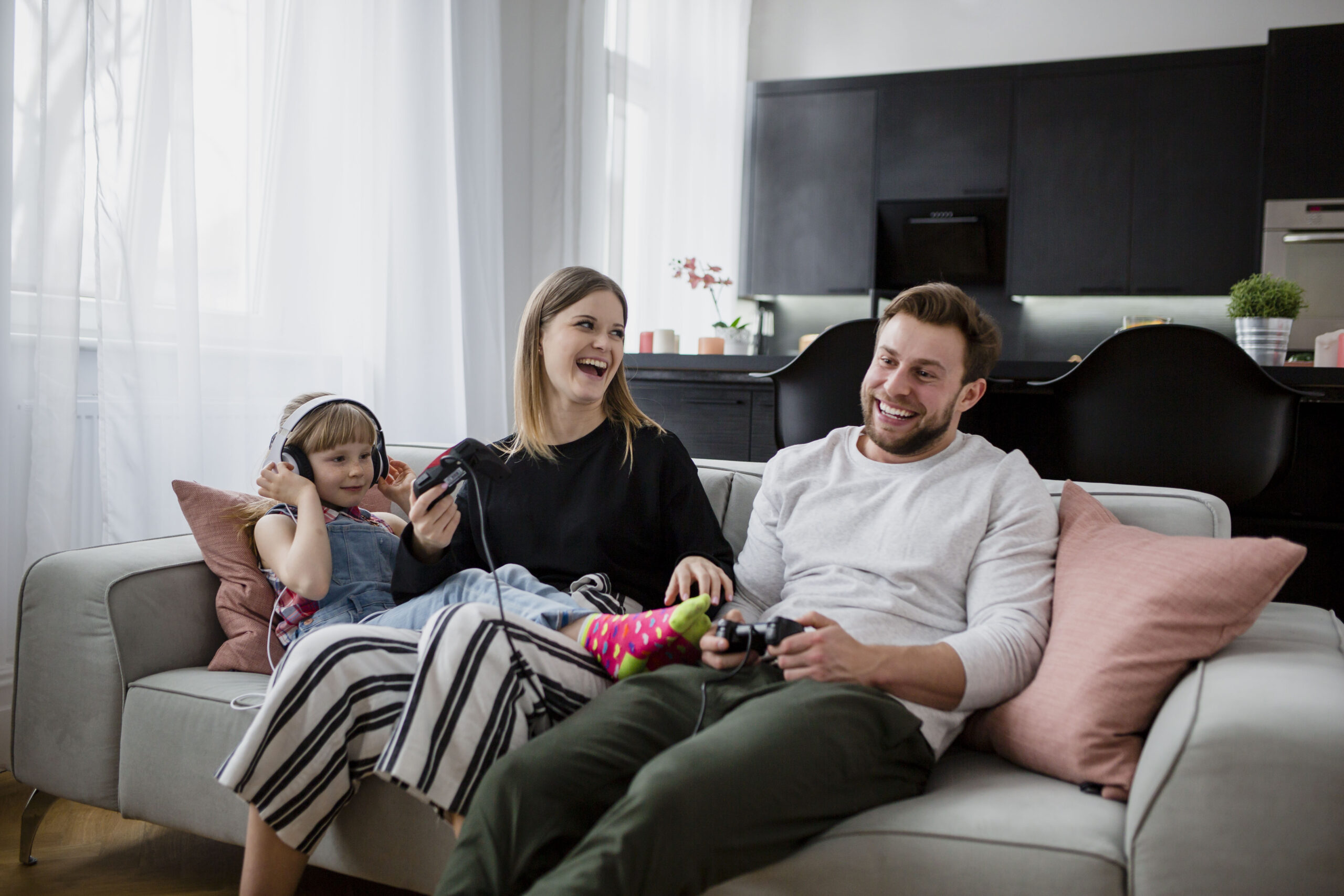 Horizon Chase Turbo
Who doesn't love a good racing game? The thrill of driving on a race track, racing against 19 other drivers, hoping to make it to the last lap as 1st place, is incredibly exciting. It's even more exciting when the people you're racing against are 3 of your family members, and they're all in the same room as you.
If that sounds like your type of video game, Horizon Chase Turbo is a game you can't afford to miss. With a stellar soundtrack and over 100 levels, this PC racing game is sure to have your heart pumping as you dodge obstacles, collect nitro, and turbo past other race cars.
And unlike other racing games like Forza Horizon and Need for Speed, Horizon Chase Turbo isn't as demanding graphics wise or file size wise; so nearly all PCs will be able to handle it, even if your computer doesn't have the highest specs or biggest available space.
Tricky Towers
Tetris is one of those games that everyone knows and loves. It's a ridiculously simple concept which only makes the game even more addictive, giving it that "just one more play" quality. So imagine how much more addictive Tetris can get when it's turned into a frantic physics puzzle game, and you get to compete with your friends or family over who can build the highest tower first.
It's terrific fun and supports up to four players, so all four of you will have a blast managing your own tower, and praying to the heavens this piece doesn't make your tower all fall down.
One of the most chaotic games you'll play, Tricky Towers will have you and your family laughing like crazy as you all frantically race to reach the finish line first. Crazy and unpredictable, this is a game everyone in your family will have a blast playing.
Overcooked! 2
Supporting up to 4 players, Overcooked! 2 is a game that truly shines with local multiplayer. You and your teammates have to cook delicious meals for your customers, and while it'll seem easy at first, the game gets harder and harder as the stages progress, turning into one of the loudest and most chaotic games you'll ever play.
You and your family will either be a sensational team, serving customers as smoothly as ever, or you'll be frantically screaming at each other and panicking as you wash dishes and cook meals. It's crazy fun for everyone, and the teamwork involved will make this one of the most memorable video games you'll play with your family.
Fun and frustrating, crazy and chaotic, Overcooked! 2 is the family game that isn't to miss. With every stage being more challenging than the previous one, don't be surprised if this ends up one of your family's most played games.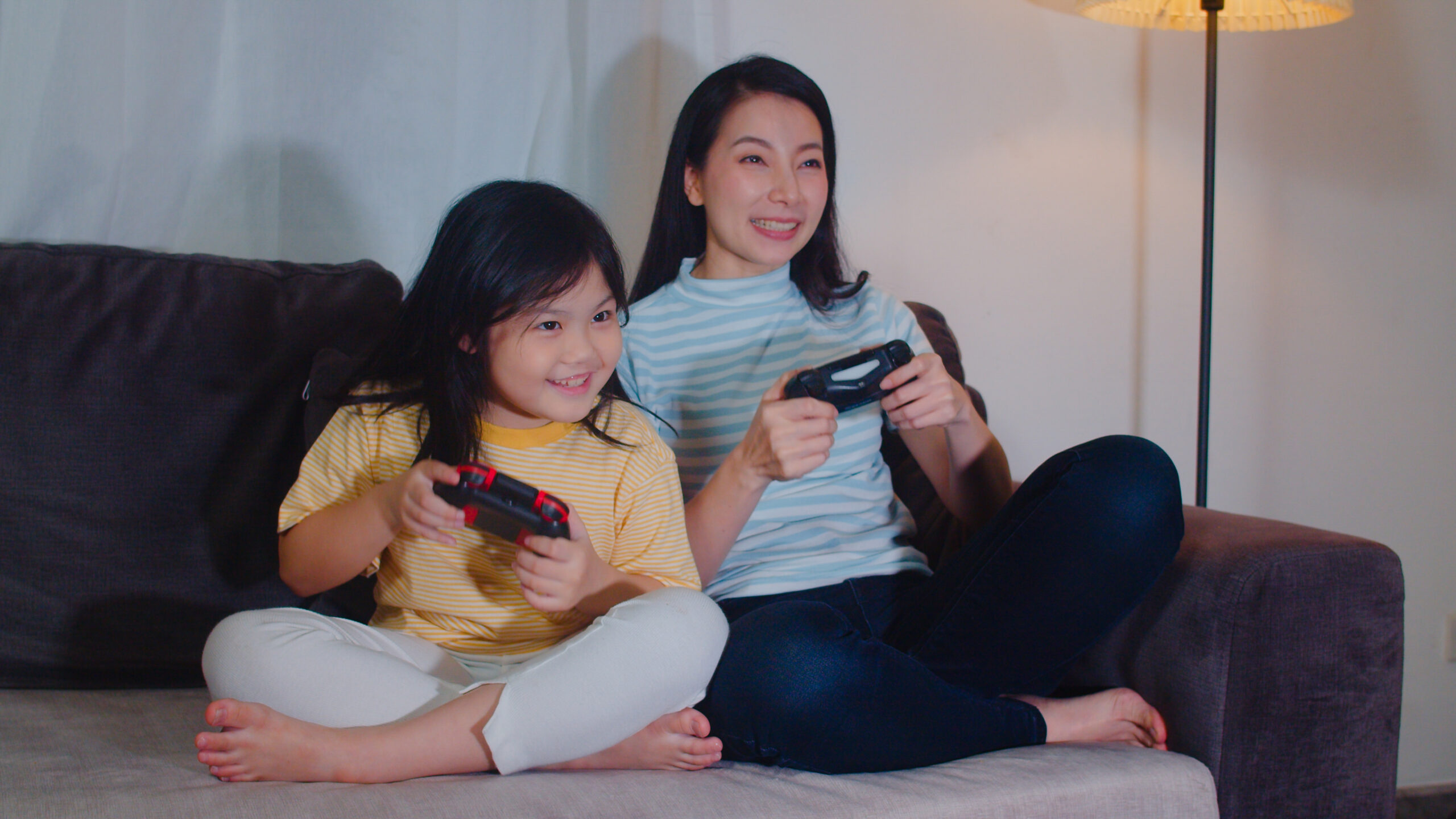 CONCLUSION
During times like these, it's always a good idea to enjoy activities that allow you to bond with your family while you're all inside your home. These games are sure to put a smile on everyone's faces no matter how old or young they are. Sure, buying game controllers may be an investment at first, but they'll allow you to play all these fun, exciting, and memorable games.
Our homes are where we're with our family. That's why we all deserve a clean home. Cleaning Lady's here for you. We know clean like the back of our hands, and you'll be amazed at how clean and orderly your home can be. Call us now and provide the best home you can for you and your family.